I hope all of your stomachs have recovered, as they get worse from here on in...
5.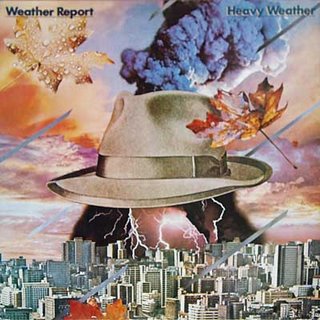 More 70s jazz-funk dodginess. What's that - a hat on a pyramid. It looks a bit like a man. Bestriding a city. With lots of 'heavy' weather going on. What a mess.
4.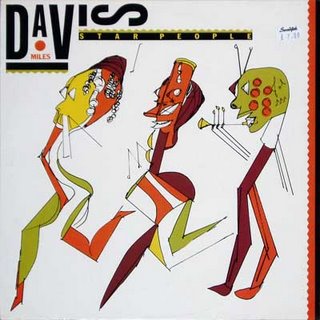 Miles again. Never tell a coked-up megastar they can draw,
especially
if it's the 1980s.
3.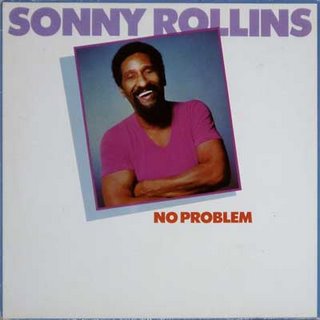 What have you got to look happy about, Sonny? Your record looks crap. (actually this is quite good, better than you would expect for a past-his-prime jazz megastar in the 1980s)
2.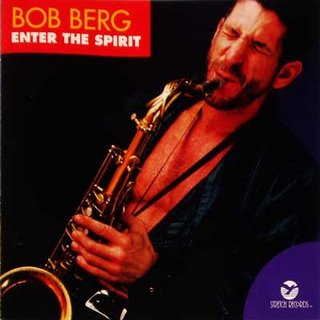 I feel sick every time I look at this. Not much else to say.
1.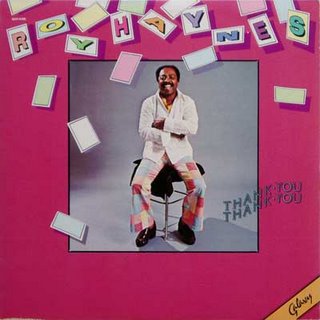 Roy Haynes was once voted as
Esquire
magazine's "best dressed man of the year", according to the sleeve note. Looks like he finds that almost as funny as I do. It must have been a long time ago...
So that's my top (or bottom) 10. Now over to you - feel free to send in anything that you find particularly unpleasant to look at, especially if the music within is actually quite good. Apologies to any of you who now feel unwell, rest assured this is normal and will pass with a lie down and a nice cup of tea.